Kurdish Text to Speech
An open source library to convert Kurdish text to speech. It is still under development, its project page can be accessed by java.net users (membership is free). Once there is a usable product, the project page goes public.
The Loci Plugin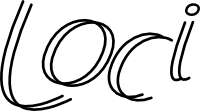 Loci is a pluggable type checker, helps programmers to check the correctness of the thread-locality in their programs. It uses a simple statically checkable set of annotations.
Loci is an open source program and licensed under GPLv3.0. The source code is publicly available here. It started as a Master thesis at Uppsala University by me and as of today, I am its only developer. The first version of Loci (version 0.1 which is also the latest) was out on 28th Mar 2011, and version 0.2 is under development. Finally, the project's wiki page is here and its homepage is here.
The Thesis
The title of my master thesis was: (The Design, Implementation and Evaluation of a Pluggable Type Checker for Thread-Locality in Java).
Abstract
This thesis presents a simple type system for expressing thread-locality in Java. Classes and types are annotated to express thread-locality and violations, where supposedly thread-local data may be shared between two or more threads, are detected at compile-time. The proposed system is an improvement over Loci, a minimal and modular type checker for expressing thread-locality in Java due to Wrigstad et al.
The improved Loci system presented in this thesis only adds an additional metadata annotation, four in total. We implemented the system as a command line tool that can be plugged into the standard javac compiler and used it to evaluate our design on a number of benchmarks.
We believe that Loci is compatible with how Java programs are written and that the improved system keeps the annotation overhead light while making it even simpler to treat a value as thread-local.
The thesis report can be found here and the slides from the thesis presentation are here. Finally, you can find the proposal here.
Seminars
The following, are some of my seminars and presentations either as a part of my study or as a side activity:
Free as in Freedom: A Step Towards Software Freedom,

Copyright and Software Licenses,

Open Source Software: A Brief Introduction,

JavaServer Faces: an Overview,